Gwen Stefani Reveals Why She Feels 'Really Blessed' For Las Vegas Residency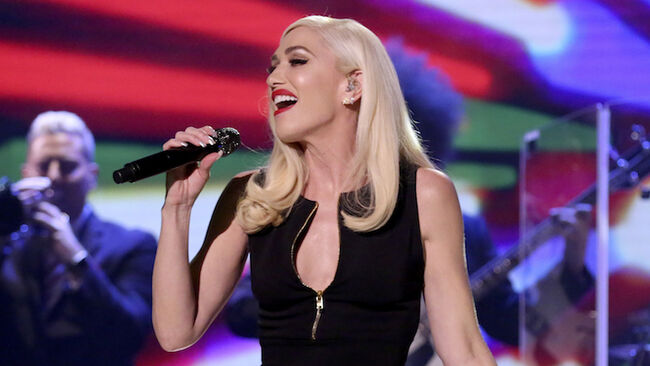 Gwen Stefani isn't taking any of her success for granted.
Despite having been in the music business for more than 30 years, the "Cool" singer-songwriter revealed she's still a bit taken aback by the love she receives from her fans.
Stefani dished on all this during a ribbon-cutting ceremony for the Cure 4 the Kids Foundation in Las Vegas, where she later performed at Zappos Theater inside Planet Hollywood Resort and Casino as part of her "Just A Girl" residency on Thursday night (March 14).
"I get up and think, 'What am I? Who am I? What am I doing? But then something just clicks in and I just have this need for attention from these people," Stefani told Entertainment Tonight. "It feels like a marathon! It's so physical, it's so emotional, it's so draining, but it's so rewarding. I feel so honored…. It's been pretty magical. I'm pretty lucky."
Even though the 49-year-old is practically a pro at stage presence, she admits entertaining a Vegas crowd can be a "tall order" to fulfill — but she's thrilled all the same.
"You're up against Vegas, and all the other shows and all the other activities, and people like flew in and are having a weekend, and it's a big deal," Stefani continued. "I feel really blessed. I know they're not just handing [residency shows] out to anyone.""
The musician has also used her residency to fund a new exam room for the Nevada nonprofit childhood cancer treatment center by donating one dollar of every ticket bought to her show.
Stefani's residency will have its final show this Saturday (March 16).
Photo: Getty Images